Jennifer Lopez To Receive Fashion Icon Award At CFDA Fashion Awards 2019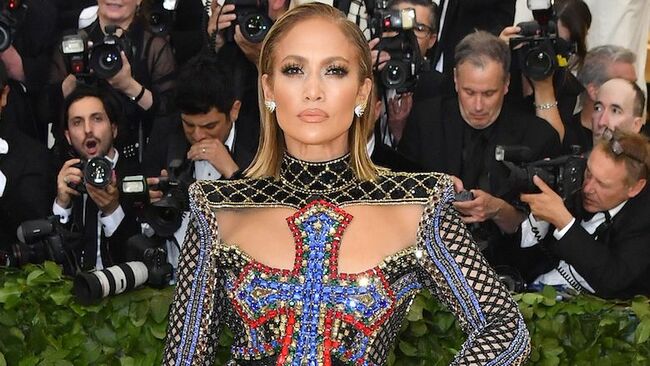 Jennifer Lopez is being honored as one of Hollywood's hottest trendsetters.
On Tuesday (April 16), the Council for Fashion Designers of America announced the 49-year-old singer, actress, dancer and fashionista as this year's recipient of the Fashion Icon Award. Considered the "Oscars of fashion," Lopez will accept the prize at CFDA's prestigious style ceremony, which recognizes both designers and celebrities who wear their ensembles.
Lopez will accept the award on June 3 at New York's Brooklyn Museum. It will be a historical moment for the musician, who will become the first Latina to receive the fashion award.
With her Fashion Icon Award prize, the "On the Floor" artist joins the ranks of previous recipients such as Pharrell Williams, Naomi Campbell, Beyoncé and Rihanna.
"Jennifer Lopez's style is bold, uninhibited, and always memorable," CFDA President and CEO Steven Kolb said in a statement. "Designers, including many of our CFDA Members, love to dress her for both stage and private moments."
CFDA Chairwoman Diane von Furstenberg adds: "Jennifer Lopez uses clothes as a way to express confidence and power. Both designers and fans look forward to her fashion statements."
Lopez is no stranger to turning heads with her fashion pieces; she's been a bonafide style icon since the early '00s. Her impact on the industry has even revolutionized technology. In case you forgot, it was actually her iconic green Versace "Jungle Dress" at the 42nd Annual Grammy Awards in 2000 that led to the creation of Google's image search.
Case in point, Lopez's Fashion Icon Award is rightly deserved — and overdue.
Photo: Getty Images